If you are a chiropractor interested in joining the NZCA
please log in to the website and complete an

application here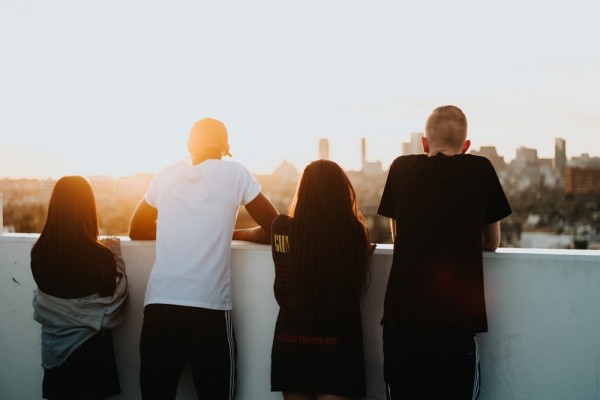 "NZCA members are collegial, ethical, contributing and conscientious. They adhere to sound business principles and practices. They embrace reflective lifetime learning and deliver evidence based clinical excellence. Members demonstrate a passionate understanding and recognition of the unique contribution of the science, art and philosophy of chiropractic. As students, practitioners, researchers and teachers, they are partners in New Zealand health care."


** It is a requirement of membership that all members hold current Professional Indemnity (PI) insurance cover if practising. The NZCA has an excellent group insurance cover, that includes (PI) insurance for our members. If you choose not to use our group insurance policy it is a requirement to provide proof of current PI insurance that covers your membership year.


Some common membership options are (not a full list):
Ordinary Member - the most common category - annual fee - $965 + GST
New Graduate Member (Student Members of the NZCA receive discounted fees for up to 18 months following graduation)
Spouse Member (Spouse of an Ordinary Member, receive discounted fees)
Senior Member (minimum 25 years membership, upon application)
Associate Member (based overseas and not practicing in NZ)
Here are some of the benefits of being part of a larger professional team, the NZCA, that is working for the benefit of all its members.
Represents Chiropractors to DHB's, ACC, AHANZ, Health Select Committees, Stakeholders Advisory Council, NZCC, Careers and Contracts committees, NZCSA, Ministry of Health, NZ Chiropractors Board (advertising, radiation protection, CPD, Open Plan discussions, etc), CCEA, Advertising Standards Authority, Chiropractic Sports Council and more. Keeps members abreast of any developments and discussion documents.
Oversees and supports multiple committees consisting of NZCA members throughout NZ that are working on different projects for the betterment of their colleagues and these fit under the four broad Portfolios of Promotion, Inspiration, Representation and Administration.
Provide CPD opportunities and commissioned an up to date online CPD training program in collaboration with Dr Heidi Haavik.
Have retained a Public Relations consultant and are training spokespeople throughout the country to converse with media, government, medical interests etc to enhance the understanding and perception of chiropractic
Financially support research in the Hamblin Trust, the ASRF and the Centre for Chiropractic Research
Financially support and have membership of the World Federation of Chiropractic
Affiliation with the ACA and supporting the Trans-Tasman Reciprocity
Building Regional Groups throughout NZ for leadership, collegiality, CPD and local influence in national issues
Support the sub-group of Sports Chiropractic New Zealand (SCNZ) and membership of FICS
Support the sub-group of Chiropractic Assistants (CA's) with tailored training, information, FB page, and forums
Funding scholarships for students and graduates
Sleepyhead partnership enables a mutually beneficial product review, donations to chiropractic research, discounts on beds and pillows and the ability to retail their pillow range in clinic.
Our partnership with Rothbury Insurance means we have a comprehensive tailored insurance package, including professional indemnity for chiropractors. Rothbury also supports our members if a claim is made against them, guiding them through the process. Rothbury contributes funds for chiropractic research.
NZCA is in partnership with the ANZ Bank to provide loan and POS packages for members.
We have multiple other strategic partners that offer discounts and offers for our members.
Host leadership workshops for members
Prepares press releases for the media, promotional material for your offices, provide information, education, news, notice of events, advice on regulation changes and advertising opportunities/regulations
Maintain a website for members and the public with online resources for members
Plans, organizes and executes the AGM/Conference with international and national speakers
Supports the NZCC financially and through the MOU
Supports the Hamblin Chiropractic Research Fund Trust administration
Publishes The News e-journal full of information and topical issues bi-monthly
Keeps the membership informed of seminars, conferences, call for papers and practice opportunities, etc
Provides advertising guidelines and individual advice to keep members on the correct side of the law with respect to advertising.
Provides a central hub for collegiality, training, fund raising, dissemination of information, support for members in difficult times, a focussed 'voice' for Chiropractic in NZ, secretarial, financial and leadership support, sources advertising and/or strategic partners to contribute to funding research, operation of NZCA and member deals and discounts
Strives to uphold the professionalism and training of Chiropractors in NZ and mitigate risks ie adverse media exposure
Provide guidance for students and new grads
Provide links between students and experienced practitioners to help guide, support and mentor as required
And finally, as part of a professional association you have safety, power and a voice in numbers. As a sole practitioner this support is not available to you. It was members of the NZCA that largely contributed (time and money) and fought during the NZ Commission of Inquiry in 1978.The NZCA Council and staff, and the dedication and hard work of many of its members working voluntarily, contribute to the betterment of the profession as a whole.
If you are a chiropractor interested in joining the NZCA
please log in to the website and complete an

application here
For enquires
Email the Secretary
Lynda Colligan
secretary@nzchiropractors.org

Phone the National Operations Manager
Patricia Warhurst
0800 006 922
or +64 27 2460114