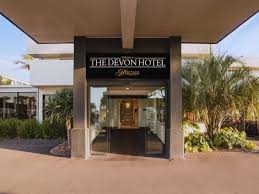 The Devon Hotel
The Devon Hotel is the venue for our 2020 AGM and Conference.
It is centrally located in New Plymouth.
We have organised an accommodation deal with The Devon Hotel for our Conference Delegates.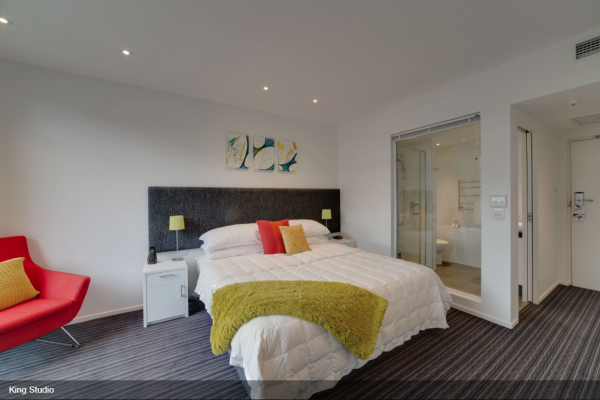 Delegate Room Rate is $155.00/night
Delegate Bed and Breakfast Rate is Single $177.00/night and breakfast
Delegate Bed and Breakfast Double Rate is $199.00/night and breakfast
Promo code is NZC0520
For your accommodation booking please follow this link:
This will take you to the page below where you place the promo code in the highlighted box (see below)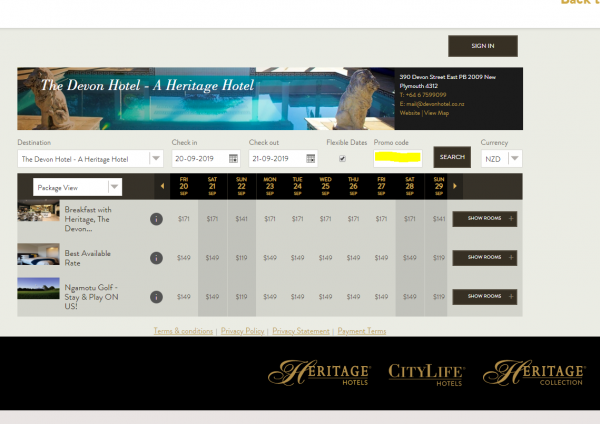 Delegates are also most welcome to call The Devon Hotel on 06 759 9099 or email reception@devonhotel.co.nz for enquiries and/or bookings.
The Devon Hotel has been totally refurbished, is decorated to a high specification and the service is truly excellent. The Devon Hotel has an outdoor heated pool and spa (see below), houses the famous Marbles Buffet (the busiest buffet restaurant in the country), and has wonderful gardens and outdoor areas featuring sculptures and outdoor art installations. Delegates staying at The Devon Hotel also have access to the New Plymouth aquatic centre and gym, free use of mountain bikes and guest passes to Ngamotu Golf Club (subject to availability).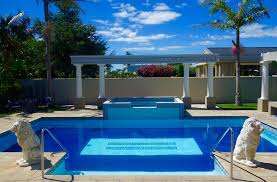 Mt Taranaki viewed from Pukekura Park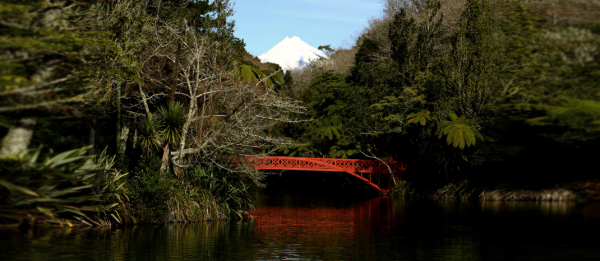 So book your accommodation now and start planning your adventures in Taranaki!