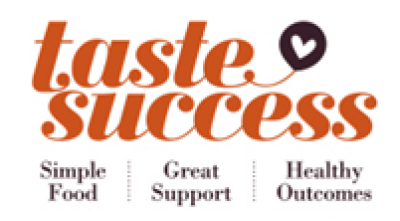 Our holistic approach to health and wellbeing celebrates simple, fresh meals that are easily prepared and taste delicious.
There are four Taste Success nutrition programmes offering weekly meal plans, a comprehensive shopping list, weekly lifestyle tips and a beautiful online recipe book jampacked with nutrient-bursting dishes and written by the Taste Success in-house naturopath and a nutritionist so everything is in perfect balance.
We are committed to helping our clients to learn to eat well rather than eating less - real food nutrition programmes that are delivered nationwide by a team of passionate health coaches who take this passion for wellness out into their local communities.
By adding in nutrient-dense wholefoods and crowding out processed non-foods clients begin on their path towards sustainable wellness, through balanced nutrition, reduced inflammation, and lifestyle and wellbeing education.
We are equally committed to supporting our health coaches, and offer business and mindset coaching, marketing resources, social media support, ongoing nutritional education, and a real sense of community and belonging.
We walk beside both our clients and our coaches, supporting both with kindness and compassion.