Join our successful practice in Christchurch
Classifieds
Posted in:
Happy Spine requires a superstar Chiropractor to join our successful practice in Christchurch!
Full-time permanent position open now or by arrangement. You will initially care for existing wellness-based patients while building your own client base.
We offer:
- A guaranteed salary of $50,000/year
- Bonuses
- Company car (if necessary)
- NZ Chiropractic Association fees
- NZCA Malpractice insurance
- NZ Board Annual Practicing Certificate
- Continued education.
After 3 years there is also the possibility of buying into the practice!
About the Practice:
Happy Spine is centrally located, well established (20+ Years), busy & trusted.
- With an ever-expanding patient base, we have a supportive, dedicated and well-run team. Three Full-time Chiropractors working about 30 hours/week, each caring for over 100-150 clients per week. Our proven marketing strategy and strong word-of-mouth referrals ensure a constant flow of new patients.
Join our supportive and experienced team who are happy to share their wisdom & knowledge. Teamwork and communication are the heart of our practice, and we have weekly meetings to help foster this spirit! We also have regular coaching sessions with internationally renowned Dr Russ Rosen and his 'Care not Scare' Chiropractic coaching.
We are one of the only Chiropractic offices in town to have an on-site x-ray machine, Posture Screen and CLA scanning technology. We use a combination of athrostim, drop table and diversified/manual adjustments. You're free to choose the technique that is nearest and dearest to your heart or a combination of techniques.
About the Position:
- We are a structural/posture-based chiropractic practice focused on helping people get better and stay better
- 90% of clients are aged 35-55 with 50% split of male and female patients
- Our focus is medium to long-term wellness care, not just acute care
- You will be required to work 5 days a week (25-32 hrs/week) and occasional weekends for Spinal Screenings.
- Open to all experience levels, as long as you are the right fit for the team!
Where?
Christchurch is one of the fastest-growing cities in New Zealand, meaning you get all the benefits of city life without the traffic! A vibrant, sophisticated, and modern moving city, Christchurch has a vast array of opportunities, with easy access to the sea and mountains.
Want to know more about what else Christchurch has to offer?
If you are our next Chiropractic Superstar, and have a high level of expertise, a strong drive, and a desire to make a difference on a large scale to the spines of Canterbury, we'd love to hear from you. In return, we offer a generous package of remuneration, coaching and support.
Get in touch with Jim Miller today by emailing happyspine@snap.net.nz, PM or 02108444510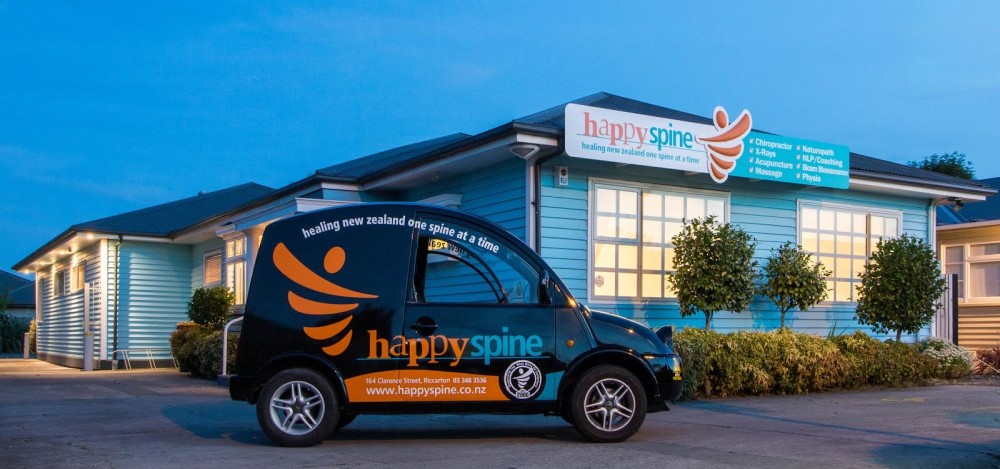 Company
Happy Spine
Contact Name
Jim Miller
Contact Details
Get in touch with Jim Miller today by emailing happyspine@snap.net.nz, PM or 02108444510