Chiropractor Wanted in Christchurch
Classifieds
Posted in: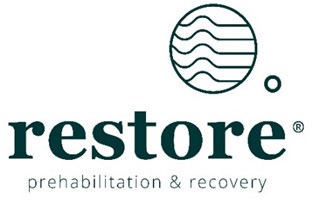 Hey there future Restore practitioner,
Are you an ACC Registered Chiropractor looking to make a real difference? If this sounds like you keep reading!
We are Restore Prehab, and we are specialists in joint health and helping people to #movedifferent.
We challenge the traditional ways of thinking around rehab and prehab and we challenge the status quo of traditional recovery styles.
We are based in the CBD of Christchurch working in a high quality clinic where our clients walk in and say 'wow, this place is amazing'.
You may notice this isn't your usual 'we are hiring post' and that's because we do things differently.
A day in the life:
You'll be taking on an existing ACC and Private client list
Collaborating with other practitioners who have experienced life changing injuries of their own, discovering the flaws of the health and fitness industry, which drives their simple goal of helping everybody move different.
Operating from your spacious treatment room and high-end clinic with a dedicated private gym, assessment and small group areas, you will be utilising ACC or private funds
To be critically thinking, asking better questions, discussing openly and challenging the status quo to ensure the individuality of each client is foremost, with the client understanding the 'why' behind their current opportunities
The cohesive plan you devise with the individual will utilise evidence informed information to re-engineer their whole body for long term results, not just patting the booboo, whilst constantly improving yourself and your service.
A bit about you:
An ACC Registered Chiropractor
Self-starter and entrepreneurial in spirit, kind, passionate and empathetic towards other humans.
Understand active movement-based interventions are critical to long term outcomes vs passive interventions (internal force is the language of cells)
Customer centric and client experience is at your forefront, you listen more than you talk
Will be aware of and / or keen to learn and engage with Functional Range Conditioning (FR systems) and Anatomy in Motion processes.
Non-judgmental, and won't write a person's presentation off due to age, weight, X, Y or Z
You acknowledge every professional has knowledge gaps and demonstrate that accordingly.
You don't have to have decades of experience, but must have solid critical thinking skills, a strong passion for what you do, and how you do it without fear of expanding the boundaries within reason
You are looking for the forever fit clinic where you are supported to treat the way YOU want to treat.
Our focus is on providing the best experience and health journey for our clients, and we can't wait to hear how you see your skills and passion fitting into that journey. Apply here now or email us at recruitment@restoreprehab.co.nz and tell us about you!
Company
Restore Prehab
Contact Name
Robyn Theobald
Contact Details
recruitment@restoreprehab.co.nz